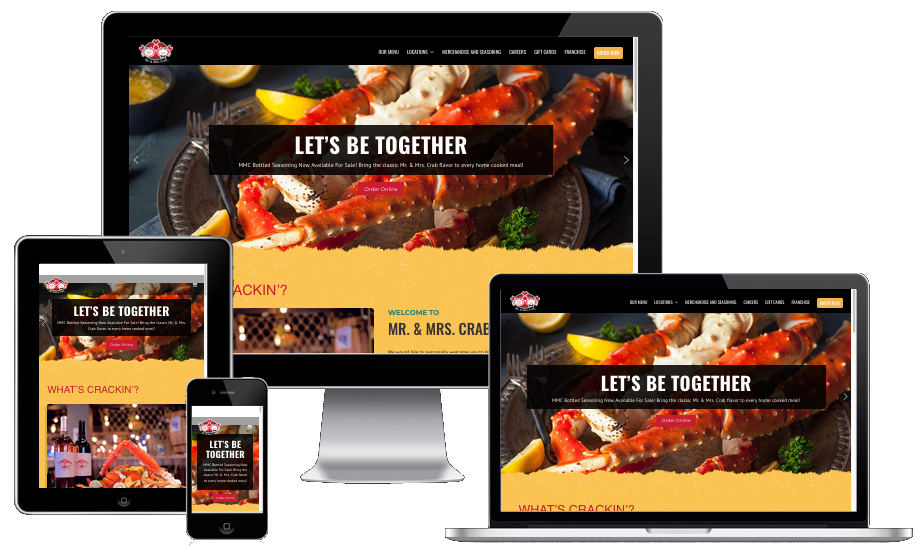 MR. & MRS. CRAB updated brand name and logo, modern website and search marketing campaign.
Mr. & Mrs. Crab's hand-held seafood integrates American country taste with traditional Szechuan spices to create a unique flavor. What makes Mr. & Mrs. Crab even more unique is the ability to create your very own customized seafood boil! After you've decided what types of seafood you would like to indulge yourself in, our chefs will have your food cooked to perfection and placed in our specially designed seafood boil bags to be tossed in one of our mouthwatering sauces.
The Challenge
Mr. & Mrs. Crab came to OnlyAClick looking for someone to build his brand. OnlyAClick aimed to design a new brand identity and website to properly promote their services. In additional to updating Mr. & Mrs. Crab's website's aesthetics, OnlyAClick needed to implement a strong search marketing campaign to further promote the brand's digital visibility.
The Plan
Design a new logo for the new brand name that reflects their history as well as modernization.
Design a modern website that informs their audience to their services and history, while encouraging visitors to request a free quote.
Create additional content pages for their services to target specific industries, materials and applications to broaden their organic reach.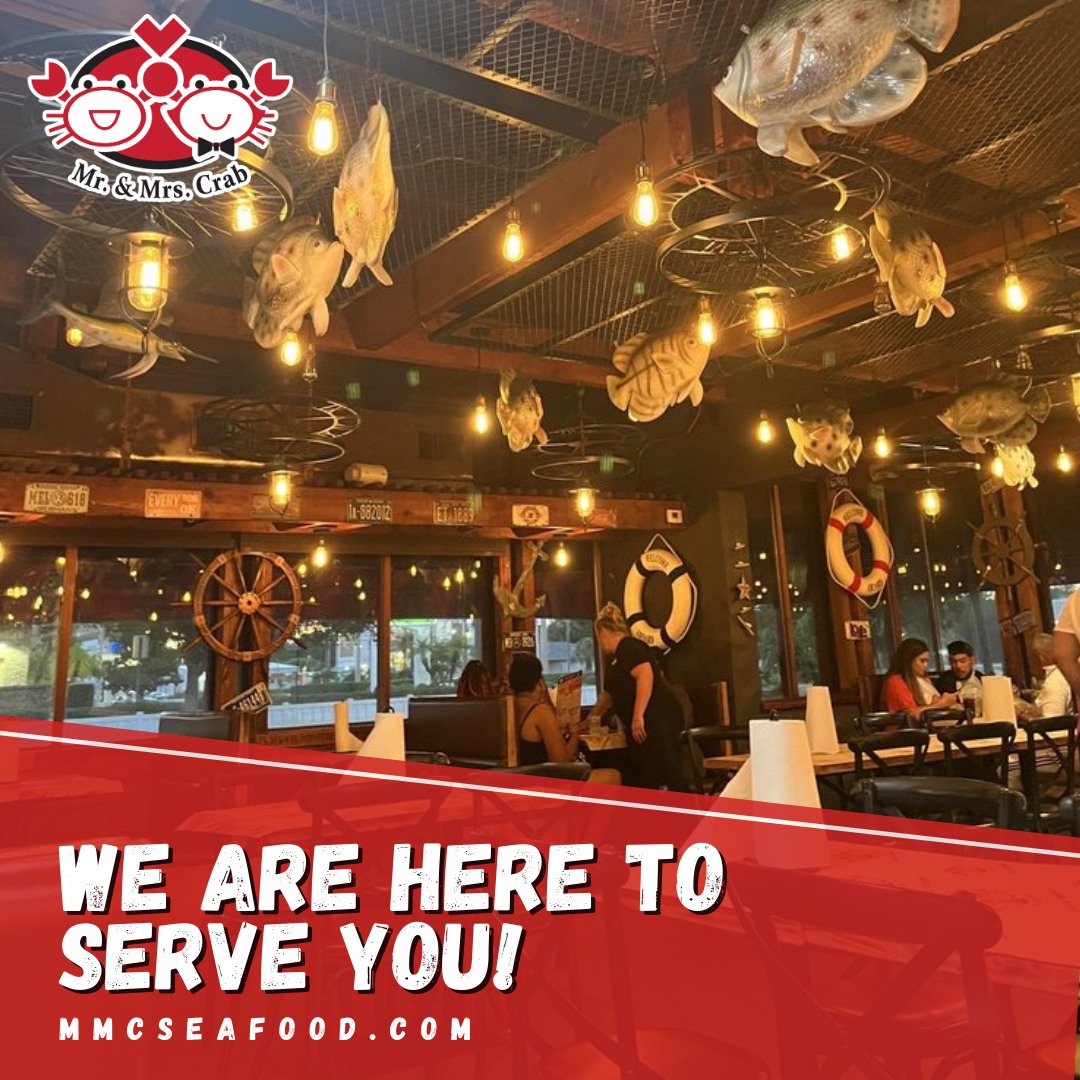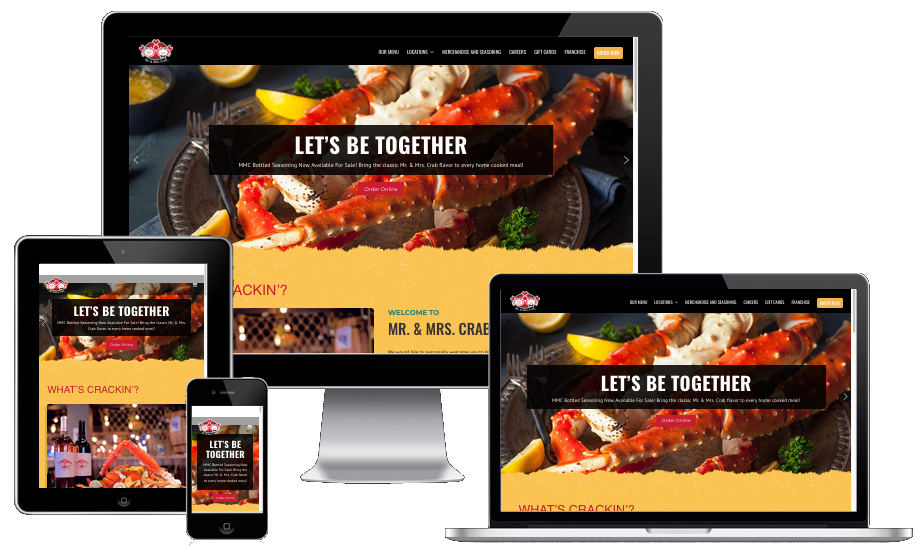 Ready to speak with a marketing expert?
Give us a ring
Leading Digital Marketing Agency
$100M+ Client Revenue Generated