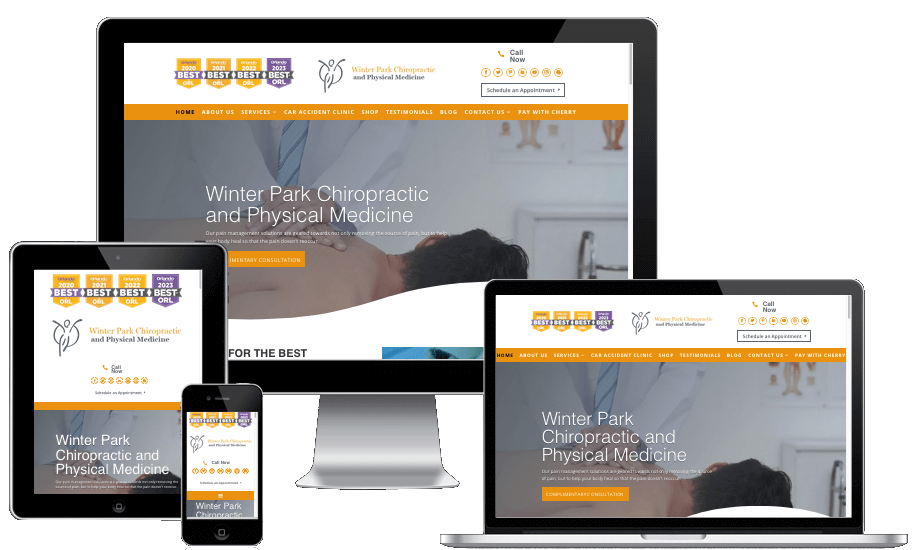 Winterpark Chiropractic updated brand name and logo, modern website and search marketing campaign.
Discover how you can benefit from chiropractic acupuncture natural treatment in Winter Park, FL. When you're experiencing physical pain as a result of a chronic illness or an injury, turn to our office. Many residents throughout the area depend on us for physical therapy alternatives carried out by experienced, professional doctors. Our pain management solutions are geared towards not only removing the source of pain but to helping your body heal so that the pain doesn't reoccur.
The Challenge
Winterpark Chiropractic came to OnlyAClick looking for someone to build his brand. OnlyAClick aimed to design a new brand identity and website to properly promote their services. In additional to updating Winterpark Chiropractic's website's aesthetics, OnlyAClick needed to implement a strong search marketing campaign to further promote the brand's digital visibility.
The Plan
Design a new logo for the new brand name that reflects their history as well as modernization.
Design a modern website that informs their audience to their services and history, while encouraging visitors to request a free quote.
Create additional content pages for their services to target specific industries, materials and applications to broaden their organic reach.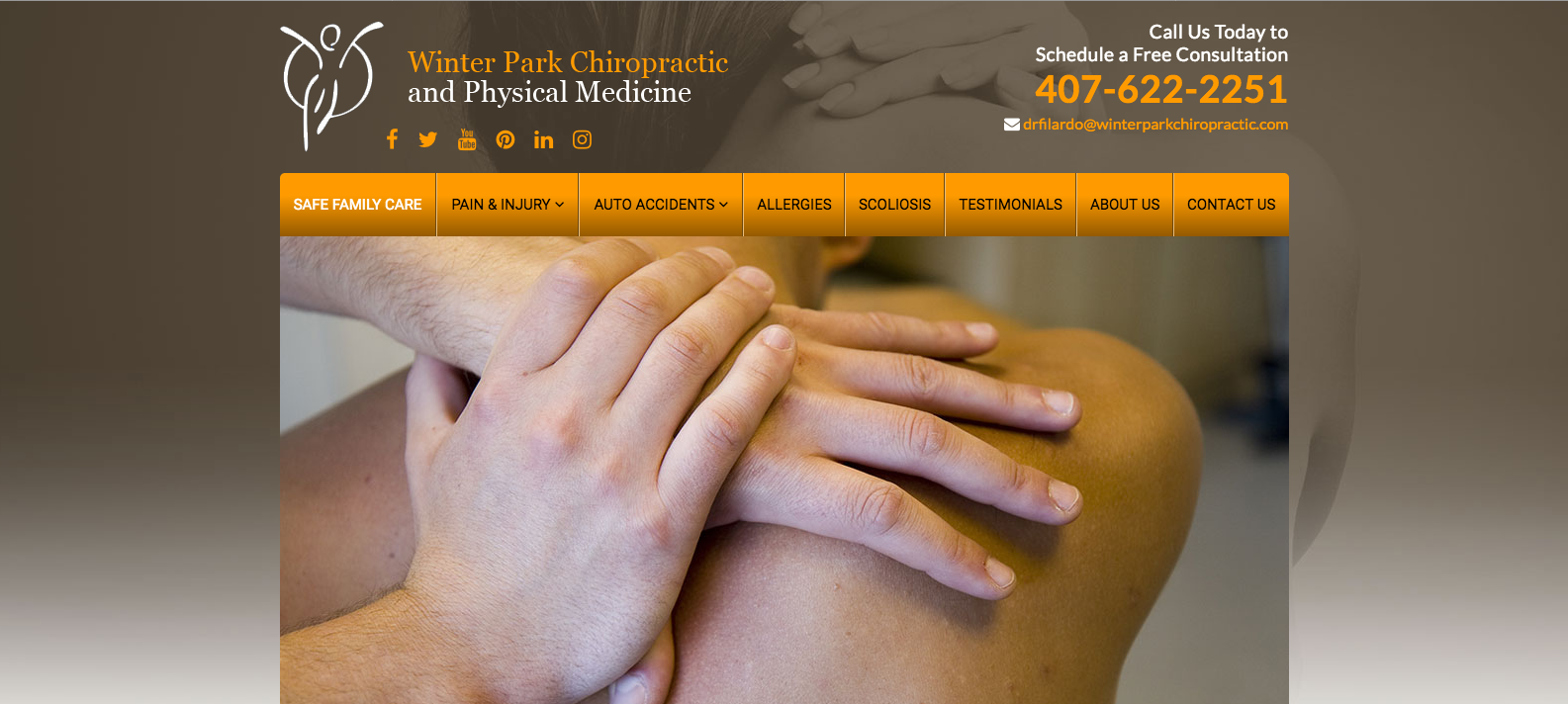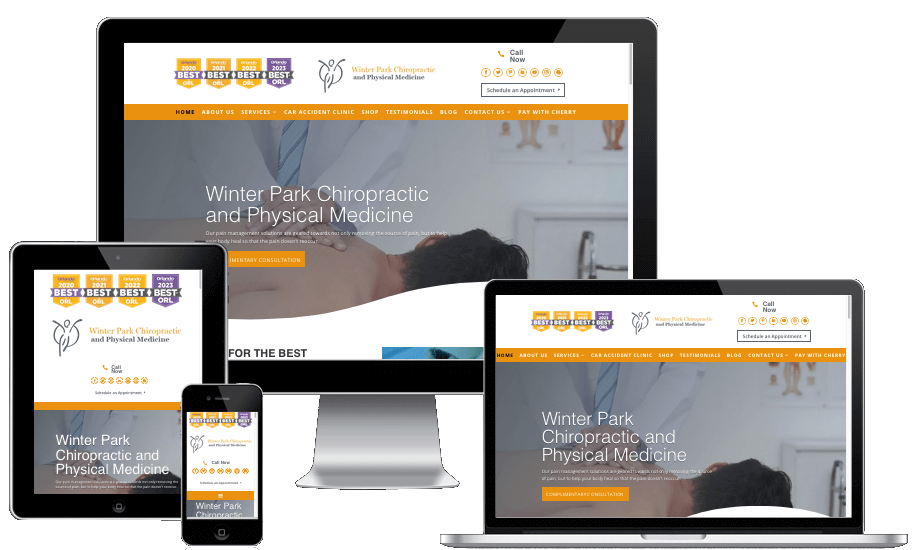 Ready to speak with a marketing expert?
Give us a ring
Leading Digital Marketing Agency
$100M+ Client Revenue Generated