Elevating Every Interaction: Beyond Traditional CRM
In the ever-evolving digital age, it's not just about having customer data but how you harness it. With
Only a Click's
CRM, we transcend mere data collection. We create an orchestrated symphony of interactions, turning each touchpoint into an opportunity to deepen relationships and accelerate your business momentum.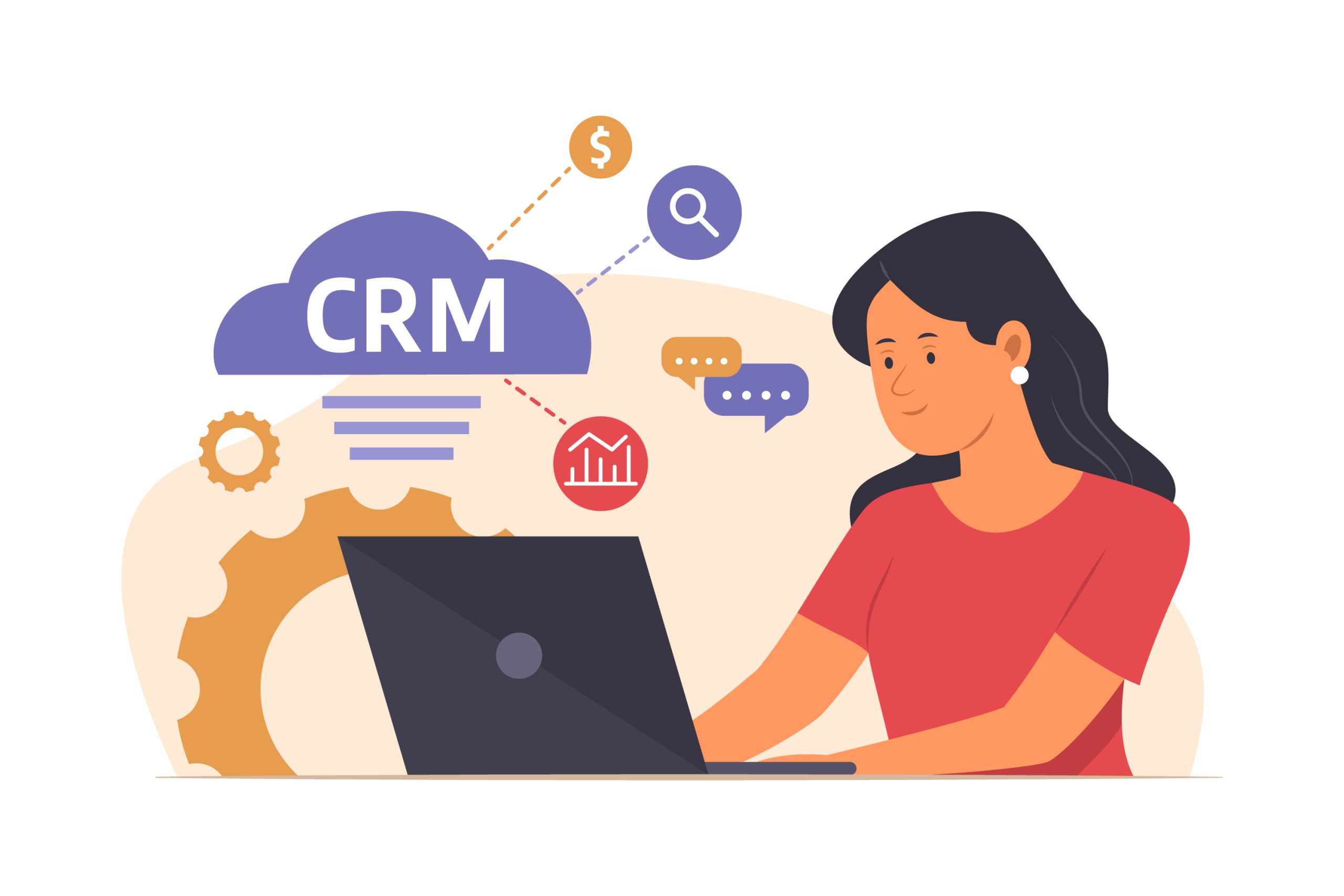 Why Opt for Only a Click's CRM?
Customer relationships are the backbone of any thriving enterprise. In the intricate web of modern commerce, where personal touch often gets lost amidst digital noise, CRM emerges as the lighthouse. With "Only a Click," we don't just offer you a tool; we present a holistic approach to redefine, restructure, and rejuvenate those critical customer connections.
In-Depth Customer Insight:

Understand beyond names and numbers. A CRM allows deep dives into customer behaviors and preferences. Fact: Businesses using CRM witness a 29% surge in sales.

Optimized Sales Funnel:

Direct resources efficiently, knowing precisely where attention is needed. CRM applications can bolster sales by up to 37%.

Enhanced Loyalty:

It's not just about gaining customers but cherishing and retaining them. With a robust CRM, improve retention rates by 27%.
How Does Our CRM Elevate Your Engagement?
In a saturated marketplace, engagement isn't just communication; it's a meaningful connection. "Only a Click's" CRM isn't just software—it's an intelligent compass guiding your interactions. Navigate the customer journey with precision, anticipate their needs, and tailor experiences that resonate, fostering lasting relationships.
Unified Customer Profiles:

Centralize data, providing a 360-degree view of each customer's journey. This holistic understanding paves the way for personalized outreach.

Automated Interactions:

Reduce manual effort and human error. Automate routine tasks and communications, ensuring timely, consistent engagement.

Segmentation and Targeting:

Not every customer is the same. Use our CRM to segment your audience and tailor campaigns that truly speak to their unique needs and preferences.
What You Get with Only a Click?
Choosing "Only a Click" for your CRM solution isn't just a decision—it's a partnership. We are committed to going beyond offering just a platform. With us, you get an integrated experience designed meticulously to supercharge your customer relationships, foster loyalty, and optimize operational efficiency.
Intuitive Dashboard:

Seamlessly oversee all interactions, engagements, and customer insights from a single, user-friendly platform.

Advanced Analytics:

Turn raw data into actionable insights. Monitor customer behaviors, sales trends, and engagement patterns with detailed, real-time analytics.

Top-notch Support:

Our dedicated team is on standby, ensuring smooth CRM integration and addressing any queries to facilitate a hassle-free experience.
Did You Know?
Productivity Peaks:

With CRM systems in place, witness a productivity boost of up to 34% for sales representatives.

Revenue Rise:

Implementing CRM software can amplify sales revenue by a striking 41% per salesperson.

Stellar Engagement:

Engaging aptly makes a difference. Businesses focusing on engagement retain 89% of customers, dwarfing the 33% average of those that don't.
Redefining Customer Relations

Ready to transcend traditional customer relations? With Only a Click, revolutionize the way you understand, interact with, and retain your customers. The future of business relationships is here, and it's personalized. Engage with us, and let's co-create CRM success.