Harnessing the Immediate Impact of Text Message Marketing
In today's fast-paced digital landscape, instant communication isn't just preferred; it's expected. Only a Click channels this urgency, offering you the unparalleled advantage of being in your audience's pocket, quite literally. Delve into the immediacy of Text Message Marketing, where every buzz signifies a brand experience waiting to unfold. With Only a Click, transform fleeting moments into lasting impressions.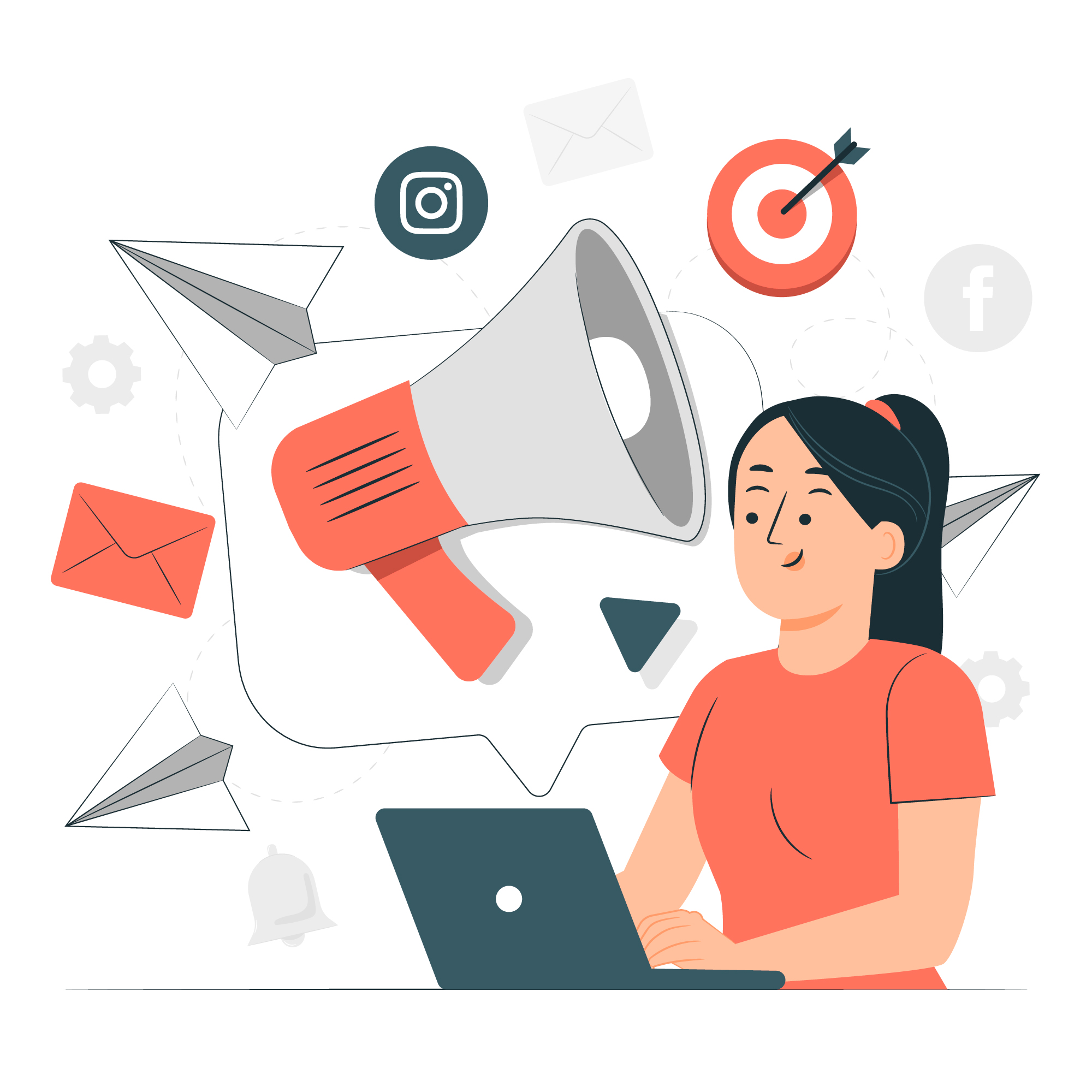 Why Choose Text Message Marketing?
In a world of fleeting attention, the immediacy and intimacy of SMS provide an unmatched direct line to your audience. Imagine tapping directly into the hands of your audience without getting lost in the noise. That's the power of SMS. Moreover, with a staggering 98% open rate, it eclipses email's 20%. Finally, a striking 90% of these messages are read within just 3 minutes, showcasing text message's true potential.
Considering reach, over 5 billion people worldwide can send and receive texts, and a vast 75% of consumers are open to brand communications via SMS, given consent. Additionally, with 68% of millennials checking their phones shortly after waking, SMS directly taps into key demographics.
In essence, with Only a Click, you not only reach but deeply resonate with your audience. Choose SMS marketing to ensure your brand's message lands right in the hands of your target market.
How Does It Enhance Engagement?
Crafting Connections, One Text at a Time 
With Only a Click, every message is more than just text—it's a strategy.
Instant Alerts & Updates

: Why wait? Deliver time-sensitive information directly and promptly.

Exclusive Offers

: Reward your loyal customers with offers that land straight in their hands.

Feedback Channels

: Engage in two-way communication, letting your customers feel heard.

Event Promotions

: Ensure your events get the attention they deserve.

Loyalty Programs

: Keep your clientele close, rewarding them for their association.

Behavioral Triggers

: Send personalized messages based on user actions, enhancing relevance.
What's the Advantage with Only a Click?
Navigating the terrain of text message marketing requires expertise, precision, and a deep understanding of audience behavior. With Only a Click, you're not just getting a service but a partner dedicated to maximizing your reach and impact.
Tailored Messaging

: We understand that every brand has its unique voice and ethos. We meticulously craft SMS campaigns to resonate with your brand's essence, ensuring every message feels authentic and personal to the receiver.

Audience Segmentation

: Mass texts are outdated. We utilize sophisticated segmentation to ensure that the right message reaches the right segment of your audience, optimizing engagement and conversion rates.

Real-time Analytics

: Our advanced dashboard provides real-time insights into the effectiveness of your campaigns. Track open rates, click-through rates, and conversions to continuously refine your strategy.

Compliance and Security

: The landscape of SMS marketing is fraught with regulatory requirements. Our experts ensure your campaigns are compliant, mitigating risks and safeguarding your brand's reputation.

24/7 Support

: We believe in the power of constant communication. Our team is available around the clock to address any concerns, answer queries, and assist in optimizing your campaigns for peak performance.

Innovative Integrations

: Seamlessly integrate your SMS campaigns with other digital marketing channels. Whether it's email, social media, or web push notifications, we ensure a unified, cohesive approach to your brand messaging.
Did You Know?
98% Open Rate

: Text messages boast a staggering 98% open rate, dwarfing other platforms.

45% Response Rate

: Almost half of SMS recipients respond—a testament to its direct impact.

10x Faster

: Texts are typically read in under 5 seconds, making the channel incredibly prompt.
Ready to craft connections that count?
Only a Click
is poised to redefine how your brand communicates. Dive into the world of Text Message Marketing and carve out an indelible space in your audience's daily life. Embrace the future, one text at a time. Let's create magic together!