Amplify Your Brand's Voice on Social Media
In our hyper-connected digital age, every brand can have a voice, but not every voice is heard. A dynamic social presence goes beyond mere online existence. It's about creating a resonant brand narrative, fostering genuine connections, and carving a niche in a bustling digital bazaar. And with a staggering 3.6 billion global social media users, the opportunity for visibility is massive, but so is the competition.
For brands looking to transcend the ordinary, the challenge is rising above the noise. This is where
Only A Click
steps in. We're not just about amplifying your voice; we're about fine-tuning it, ensuring it strikes the right chords and achieves the right results.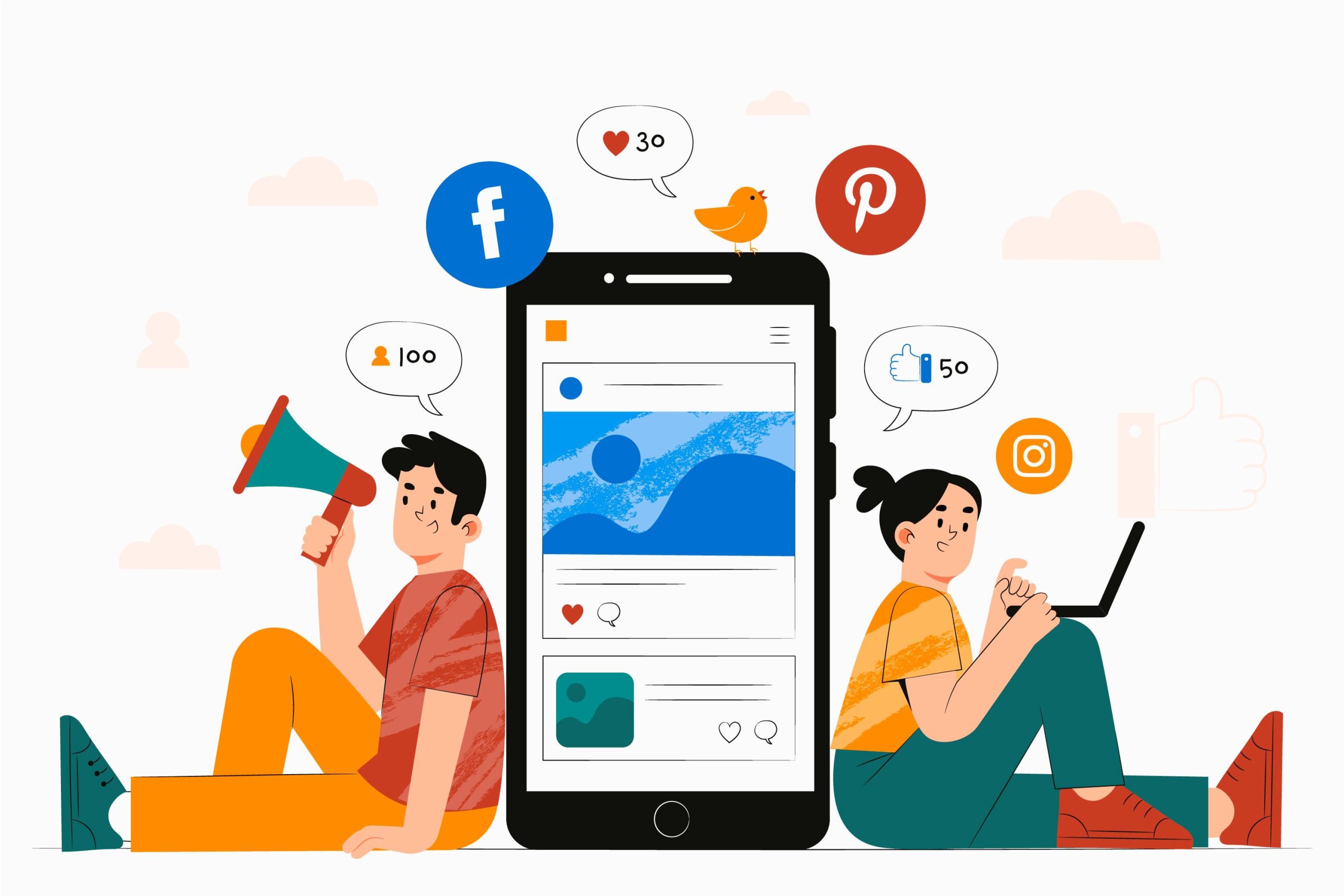 Why Do You Need It?
Did you know that 54% of social browsers use social media to research products? In a world where every like, comment, and share can drive a potential sale, your brand's online aura matters. And with Only A Click, we ensure it shines brilliantly.
How It Works?
Drowning in social media tasks? A startling 43% of businesses burn more than 6 hours weekly on their social profiles. Redirect that time towards business growth, and leave the social intricacies to us.
At Only A Click, we believe in proactive advancement, not reactive scrambling. Our approach to social presence is rooted in strategic foresight, ensuring your brand stays ahead and does so effortlessly. Our dedicated team meticulously tracks trends, anticipates shifts and crafts agile strategies. This means your brand remains at the forefront, resonating with your audience without the traditional stresses of online unpredictability.
The Power of Engagement
Engagement is the lifeblood of social media success. Brands that actively engage their audience enjoy a 28% higher engagement rate than those that don't. Our social presence service isn't just about scheduling posts; it's about sparking conversations, responding promptly, and fostering a community that loves and advocates for your brand.
Measurable Results
We understand the importance of quantifiable results. Our social presence service is backed by concrete metrics. We track key performance indicators (KPIs) like reach, engagement, click-through rates, and conversion rates. This data-driven approach allows us to refine our strategies continually, ensuring your brand's social media presence evolves with your audience's preferences.
Beyond Followers: Building Relationships
While the number of followers is a vanity metric, we focus on building genuine relationships. A 90% increase in brand-consumer interactions has been recorded through active social engagement. Therefore, our team monitors conversations, responds thoughtfully, and turns casual followers into brand loyalists.
57% of consumers eagerly follow brands for the latest offerings.

57%

57%
A vast 72% of internet denizens are socially active, waiting to be tapped.

72%

72%
News? 43% of US folks are tuning into Facebook, with YouTube hot on its heels at 21%.

43%

43%
Let's Amplify Your Social Presence
Your brand's story deserves to be heard. Partner with Only A Click, and together, we'll amplify your social presence to new heights. Engage, inspire, and convert your audience with data-driven strategies that truly resonate. It's not just about being present; it's about leaving a lasting impact.
Unlock the full potential of your brand on social media. Contact us today to learn more about how our social presence service can transform your digital landscape. Remember, it's not just about a click; it's about forging connections that last.
Explore Social Media Management Today